It is a hot Friday and there are about thirty of us eagerly gathered around a young volunteer named Carla at Albergue (shelter) La 72. We are in Tenosique, Tabasco, in Southern Mexico, and we are fifty-six kilometers from the Mexico-Guatemala border, where possibly a thousand migrants cross each day heading north. As we arrived Carla lead us through the shelter compound, pointing out various murals covering the walls and surfaces of La 72, while introducing us to the everyday functions of the shelter.
SAN FERNANDO

The shelter is named in memory of the 2010 massacre of seventy-two Central and South American undocumented migrants in the municipality of San Fernando, Tamaulipas. In the early 2000s, conflict erupted amongst powerful drug trafficking groups shadowing violent competition and constituting undocumented migrants as significant targeted victims. By asking for ransoms or threatening individuals at gunpoint, drug trafficking groups prey on migrants as a pool of recruitable labor. The 2010 San Fernando Massacre marked the first known grotesque result of this violence.
After travelling for miles to reach safety, an Ecuadorian migrant, who survived the massacre by faking his death, brought the site of the massacre to authorities' attention. According to his testimony, a bus occupied by migrants began to be surrounded by three other buses demanding the bus to be stopped. Members of the armed drug trafficking group, Los Zetas, split the migrants into two different buses, and drove them to a remote countryside warehouse. The following day, members of os Zetas cold-bloodedly massacred their seventy-two migrant hostages placing the bodies in clandestine pits. Although the reasons for this violence remain unclear, it is alleged that the hostages' refusal to join the criminal structure or be coerced into forced labor may have provoked the shooting.
LA 72 AND FRAY TOMAS

La 72 is the brainchild of Fray Tomás, a franciscan friar whose work is inspired both by liberation theology and Zapatismo. Fray Tomás arrived to Tenosique in 2010, the same year as the massacre. Upon arrival, he found that Tenosique was overrun with organized crime; killings, rape, and corruption were rampant in the area. This reality along with the recent San Fernando massacre emphasized the gravity of the situation and motivated the creation of Albergue La 72, both as an active memorial to the murdered migrants, and as a mode for production of life and political subjectivity in response to the region's humanitarian crisis.
You didn"t add any pictures to the gallery
La 72 by Raymundo Marmolejo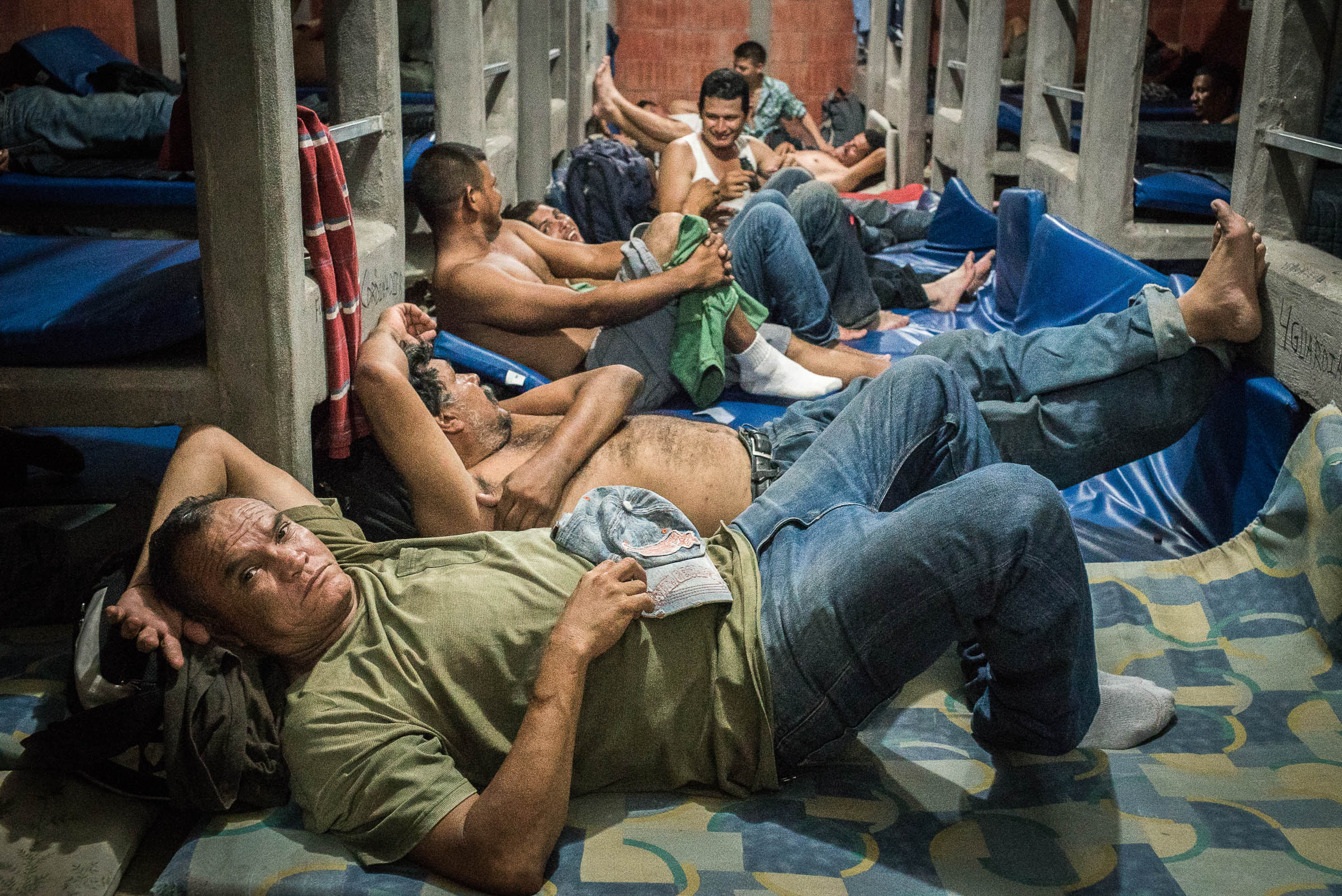 As we walk through the shelter, aspects of Liberation Theology and Zapatismo become obvious. Virtually every surface is covered in a mural; some are inspirational, some deeply political, others detail and memorialize events deemed important to the history of the shelter. The shelter operates through modules–areas or rooms that address specific needs. Carla points out the health module, the office, the women's quarters, and the volunteer quarters, among others. Everything seems well organized and tasks are shared communally. All around, people are lounging in the relative shade of the buildings. In the heart of the shelter's courtyard, we hear yelling and whooping and children's laughter as people take turns hitting a piñata. Others are eagerly gathered all around, egging them on.
By this day of our trip, we have already visited three different migrant shelters and it is clear that this fourth one is rather unique. The atmosphere is full of energy and colour, and activity is everywhere. The feeling is one of a well-oiled machine. Migration is a brutal process, especially in Mexico as migrants run the risks of rape, murder, injury, assault, robbery, arrest and deportation, along with the dangers of dehydration, heat stroke, hunger, and plain physical exhaustion. In his talk, Fray Tomas mentions that there are 22 deaths a day in Mexico. Massacres and disappearances such as the San Fernando Massacre and the 43 disappeared students of Ayotzinapa are not uncommon. We have met with migrants who shared their stories of assault, amputation, and countless deportations.
The extent of death and disappearance in this land is enormous, and has only increased in the recent years following the implementation of the so-called "War on Drugs" funded in part by the United States government, and the even more recent Plan Frontera Sur. Estimates have placed numbers of deaths since the start of the "War on Drugs" at 80,000 and the disappeared at 27,000. Numbers can be misleading, however, and it is impossible to really know how many undocumented migrants are killed or go missing each year unreported. At the same time, too much attention to numbers can numb the reality and pain of these deaths. Faced with these countless disappearances, families and friends of migrants, activists, journalists, and many others are left bereft and unable to put to rest their dead or even to know whether their loved ones are alive or dead. In the face of this death and destruction, the work of the shelter, says Fray Tomás, is to create a new world and to create a new identity for migrants, one that is visible, relevant, and dignified.
Beyond simply aiding migrants along the trail with food, water, and a place to sleep, this shelter becomes a place to learn radical resistance and a place for migrants to cultivate an understanding of themselves as bearers of rights. In the face of death, this is an attempt at the creation and sustenance of life. Our primary concern in this section is to explore death and life in the process of migration in Mexico, a country which has often times been compared to a mass grave. Although our lens of focus for this section is forensics, our angle in which we approach this is closely tied to the creation of life and reparation. Albergue La 72 is one way that life may be prioritized and nurtured in the face of death and violence, but there are many routes to life from death. Forensic anthropology and the repatriation of remains is another area of interest in this section, and another way that the violence and death wrought upon migrants may possibly be repaired or that the operatives of this violence and death may be brought to justice. At the same time, as Adam Rosenblatt states in his book Digging for the Disappeared, it is important to remember that the work of forensics is inevitably lacking in the face of mass murders and ongoing violence. No amount of forensics work can undo the violence that was done.
"Forensic experts' capacity to "repair" the irreparable is limited, as is their ability to restore human rights to those whose rights were so thoroughly violated. Despite–or perhaps because of–these limitations, their work at mass graves is an act of science and humanism, an acknowledgment of the boundless grief and love felt by the living. It is also, and equally importantly, a promise to the dead" (198).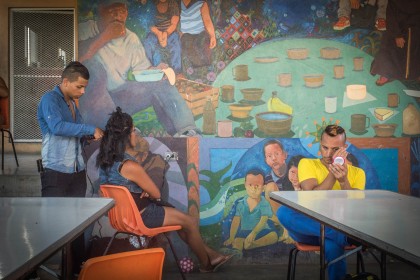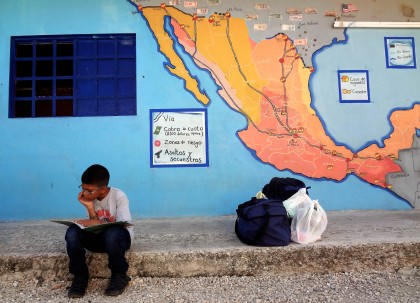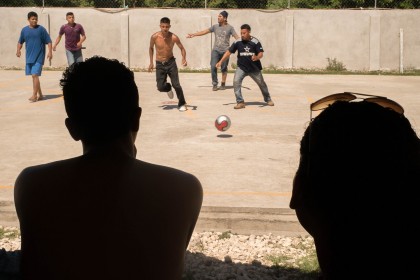 In Argentina, almost three decades before the 2010 San Fernando Massacre, human rights organizations, including Grandmothers of Plaza de Mayo, conducted a concerted, interdisciplinary effort to identify individuals disappeared during the military dictatorship. In this spirit, in 1984, the Equipo Argentino de Antropología Forense (Argentine Forensic Anthropology Team; henceforth, EAAF) was created, developing and utilizing forensic techniques to document and investigate human rights violations. As a pioneer of scientific human rights investigation methods, the EAAF has employed its systems to identify bodies in human catastrophes worldwide, including in Bosnia & Herzegovina and South Africa. In 2001, the EAAF began operations in Mexico. Throughout their projects on disasters, such as femicide and missing persons, the EAAF personnel noted the need for a transborder effort to identify disappeared individuals. As a consummation of these conclusions, the EAAF, alongside the migrant advocacy group Voces Mesoamericanas, developed The Border Project.
The Border Project is a regional effort to identify and locate missing migrants, whether they are alive or dead. Creating a regional DNA database, it is an attempt to connect the disappeared with their loved ones and identify human rights violations. In the process, the Border Project reiterates the perils of migration, and the shared responsibility of various actors for the political and human disaster at hand. More importantly, it offers valuable insight into the conditions of migrants. With death always on the horizon, a migrant exists in the tension between the struggle to live and the inevitable threat of death. By shedding light on those who have been disappeared, the Border Project becomes a way of discontinuing the perpetuation of violence and its threats, which have dominatingly characterized the life of the migrant.
La 72 and the Border Project developed in the face of a lack of efficient systems to counter the dangers of migration. These non-governmental efforts point to the absence of state funding and endeavours geared towards the migrant issue. Acting along similar lines, La 72 and the Border Project are concerted efforts that act as engines countering the fatalistic nature of migration and the complicity of political actors in alleviating this situation. While the Border Project attempts to bridge the gap between the disappeared and their previous identities, La 72 works towards invigorating the living. Both are a cheer for life in the midst of death. Working around the lack of effective state actions, La 72 and the Border Project orchestrate and usher in new lenses to study and alter this human disaster.
In this section, we further explore the dynamics of La 72 and the Border Project, focusing on their relationship to the politics of mourning and community-building. Although La 72 and the Border Project are plaudible efforts by civil society to improve migrant conditions, they are a result of a lack of infrastructure and efficient state initiatives. We attempt to problematize the existence of these non-governmental organizations, as pockets of hope countering a larger machine of complicity towards the migrant condition. Moreover, we zoom in on the forces of life and death that operate in both projects. Finally, we attempt to examine the humanitarian efforts of the Border Project against the backdrop of the new policies of Plan Frontera Sur. While Plan Frontera Sur acts as a state policy around migration, how does its conditions apply and affect humanitarian efforts on the ground? Through an unraveling of these issues using the angles of mourning and forensics, we hope to nuance the discussion of migration.
---
Almost exactly five years earlier, in August 2010, the world had just discovered the mass grave in San Fernando which held the 72 massacred bodies of Central and South American migrants. Soon after, Franciscan Friar, Fray Tomás, arrived in Tenosique, Tabasco to build the living memorial Mexico has long needed. With bright murals on almost every wall, and a chapel covered in 72 crosses – some bearing names along with the flag from their country of origin, others white to signify those not yet identified –  we can argue that this memorial transcends the power of a sculpture in the middle of a city. La 72 is empowering migrants with a "lucha por un transito digno," fight for a just transit, and creating a cascade of life out of a grave full of remains.
The maras, or gangs, of Central America are teaching people to keep silent, to disappear themselves. It is assumed that if you see someone in danger, you step in to help. "If you see something, say something." But this is not the case in many of these struggling countries. In Honduras, for example, we heard several stories of people seeing something, and not being able to say something. We heard stories of people trying to pray away what they had witnessed. Honduran migrant Denia had just arrived at La 72, her legs burning from walking for 10 hours straight in crocs, her skin burning from walking 10 hours straight under a beating sun, and as she eats rice prepared by her fellow migrants who arrived before her, she speaks of her country, it's troubles ever fresh in her memory. She had been brutally assaulted and raped, outside, in plain sight of her community in Rivera Hernandez, San Pedro Sula (the most terrorized barrio in the country). "Habia mucha gente en la esquina. Se metieron adentro. Se ceraron con llave. Entonces, "No paso nada." Asi. No pueden ayudar. Estan esclavisados. … Si veo que estan asaltando a alguien, aunque yo quiera, no puedo ayudar." Many migrants leave their countries unannounced. I'd venture to say most. Denia was affected by silence, but also lied to her family about her future, in hopes of securing safety for all. "Mi familia no sabe que yo estoy aqui. Simplemente les dije, 'Mama, fijese que me salio un trabajo alls en el extranjero y..' 'O, si? Gracias a Dios, mija! Hay los estas hablando.' Si ella supiera, se muere." Denia assures me, or maybe she is assuring herself, " A no estar alla, no hay problema." That is, to disappear myself, the problem disappears. But, as La 72 has shown us, maybe for her to make this journey can in fact save somebody else, can, in fact, bring upon more life than death.
But as the gangs struggle to keep people silent, and to render bodies unidentifiable, they make sure their presence is known with the most gruesome killings possible. Bodies are rolled and tied up into the smallest bundles possible, then thrown in a ditch, or sliced with a machete, or put through a grinder. "Trabajan bien duro," they work really hard, says Adi, a Honduran migrant who has been at La 72 for two months waiting to hear about a humanitarian visa to stay in Mexico."Tu has visto cuando estan destasando a una vaca? O un cerdo o pollo? Asi. Pero en vivo. Con vida. Para que sientan el dolor. Ellos se sasen. Se llenan." After I ask how the morgue can even try to identify these bodies, outside of DNA tests, Denia adds, "Reconstruyen y vuelven a reconstruir. Como un rompecabezas." Her choice of words is a bad pun for which she soon apologizes. Then laughs at. Though her smile is bright, she admits "Estoy mal." I am not well.
Unlike the gangs, however, the authorities in Mexico don't want their tortures seen. Adi recounts his time with immigration. "No me dejaron moretes. Nada. Fue una tortura, como te dijera, violenta. Pero sin golpes, sin nada." He couldn't get into details of the verbal abuse. He tried but was choked up. The insults and threats seemed to bother him more than the physical pain he could actually describe; they twisted his arms behind his back and spread his legs open to force him into the splits.
All of these atrocities are fueling Fray Tomas' mission to empower the migrants he encounters. They are told their rights daily. The bright, colorful murals on the walls depict several routes north, with big red dots indicating areas of danger, different symbols indicate other areas where you may get assaulted or kidnapped (a black gun), or where you can expect a 100 peso quota to board the train (a bright green dollar bill). Carla, a volunteer at the shelter, tells us of their registration process "Le preguntamos de donde vienen, adonde van, porque salieron de sus paises. Con esto sabemos un poco de estadisticas, de cual es la realidad que viven en su pais y tambien los ayuda detectar si alguno de ellos tuvo algun asalto, algun extorcion dentro de Mexico." Aside from mitigating the crisis of unidentified bodies (officially labelled N.N. or ningun nombre, no name), and helping to reconnect those looking for missing loved ones, this registration serves to give more accurate statistics of why people are fleeing their countries and what harms they are facing in Mexico. It is all a work in progress, however. Carla tells us about a man that forced the shelter to take some new measures of precaution. Alcohol has never been allowed on the premises of La 72 but now it is very clear that drinking elsewhere and coming in drunk is not acceptable. Last year, a man who had been staying at La 72 for months, constantly drunk, was serving as a bad influence in the shelter, so he was told to leave. Ten minutes later, Carla was called to go identify his body. The death was fresh, so she easily recognized him, but her data from his registration months earlier confirmed his identity and helped them repatriate him to Honduras. "Apartir de alli.. Primero es que a todos los borachos los entregamos a la policia para que los tengan en la carcel las 24 horas." Migrants in La 72 have freedom to leave the shelter as they please during the day, many take on jobs and work to make whatever money they can to get them to their next destination.
These migrants will not go out with a silent shout, but with life. "Vale mas mi vida que mil dolares," states Adi, "Mi mision es otra."